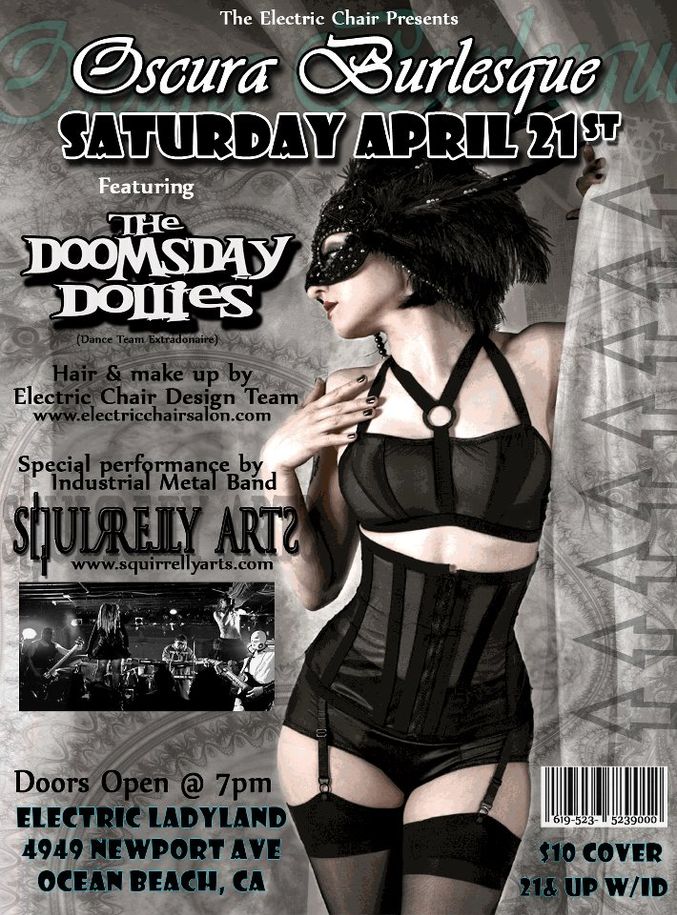 On April 21st, 2012, Bosh was the Mistress of Ceremonies for The Doomsday Dollies Burlesque show at Electric Ladyland.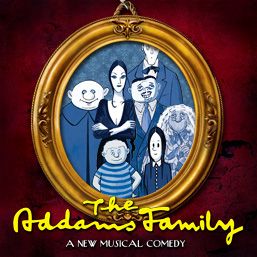 (Image from onstagewithhris.blogspot.com)
30 May 12 - 3 June 12
The San Diego Civic Theatre needed a little something extra spooky for their run of The Addams Family Musical and Bosh was there to help with Dress Circle decorations.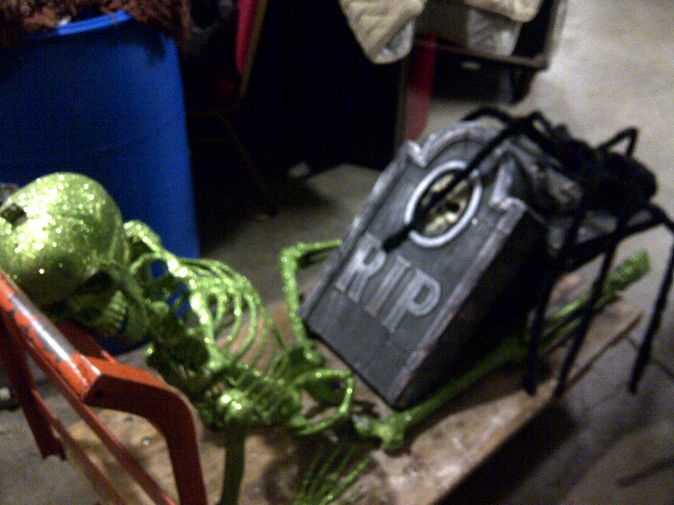 Recognize props from our Merch table? Also lending a hand is Sugar Skeleton Psycho Records' representative, Mr. N. Vee.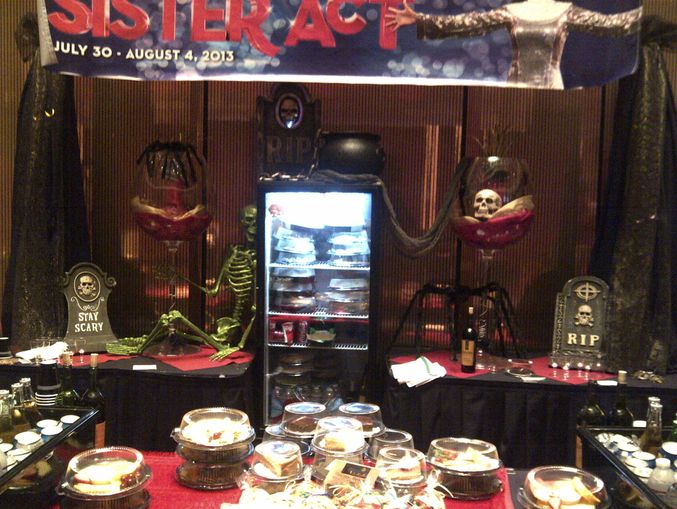 Here's the finished design on Dress Circle level. We Spy: Mr. N. Vee, 2 spiders, 1 skull, 3 tombstones, 1 cauldron, 1 chain, 1 mossy cloth.