Bosh Bonesy (The Empress Skeleton) - Bass, Vocals; Drums; Marimba; Horror Host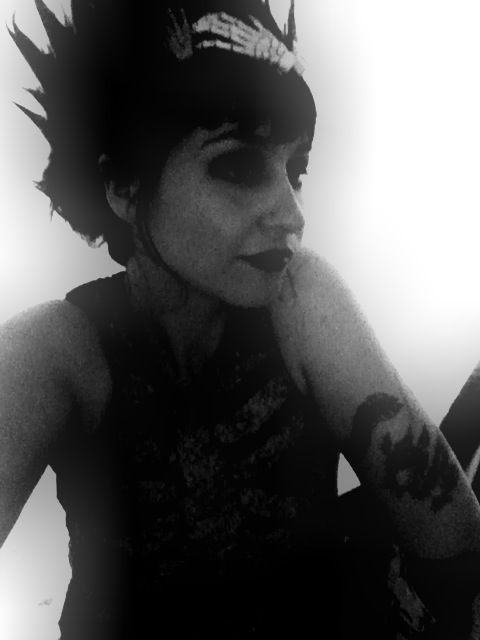 Bosh was born on an unusually foggy Friday the 13th evening in Lemoore, CA. Born two weeks early, her dad was at the double feature of Return of the Living Dead and Fright Night.
Raised on Oingo Boingo, 90's Nickelodeon, and HBO's Tales From the Crypt, she is proud to introduce Bricklayer Bosh, an all-year Halloween party musically inspired by The Sugarcubes/ 90's Björk, Killing Joke, and, of course, Oingo Boingo.
Come out if you will, you're in for a thrill…
Dom Sequitur - Marimba; Percussion; Electric Bass; Vocals
Sneaky Scott - Electric Guitar; DJ Table; Vocals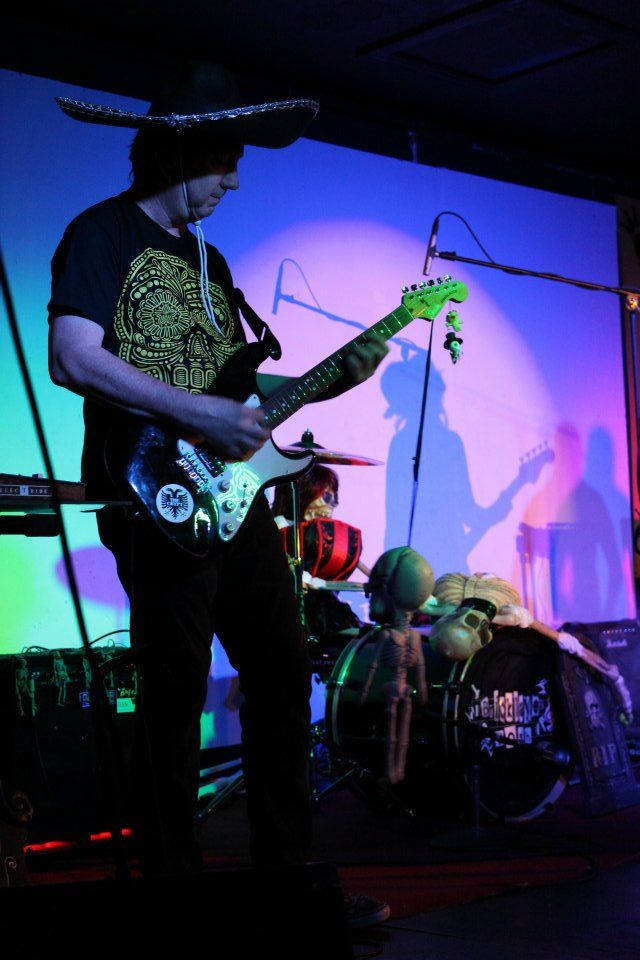 Sneaky Scott began his music career playing in 70's cover bands and teaching music to the kids at Ridgemont High (Clairemont High in San Diego). He earned a BA degree in music while playing in punk and new wave bands in the late 70's and early 80's. While beginning his recording studio career, he performed in black gospel groups, classical choirs, and spend a few years playing guitar in the pit band for the San Diego Repertory Theater.
The recording studio took over in the early 80's, and he spent the following years writing, engineering and producing for metal, punk and pop bands, classical piano, pipe organ, childrens music, electronica, jingles, theatrical and ballet productions, live events, and hundreds of audio books and thousands of radio and television commercials.
In his recent return to the performance side of the game, Sneaky co-produced and engineered the San Diego Music Award nominated album for Hocus, and is now providing guitar and electronic mayhem for the lovely and dangerous Bricklayer Bosh.
Happily, Sneaky has not had a real W-2 job, or a boss, in over 30 years.
Tatum Elvyra Korg - Drums; Synth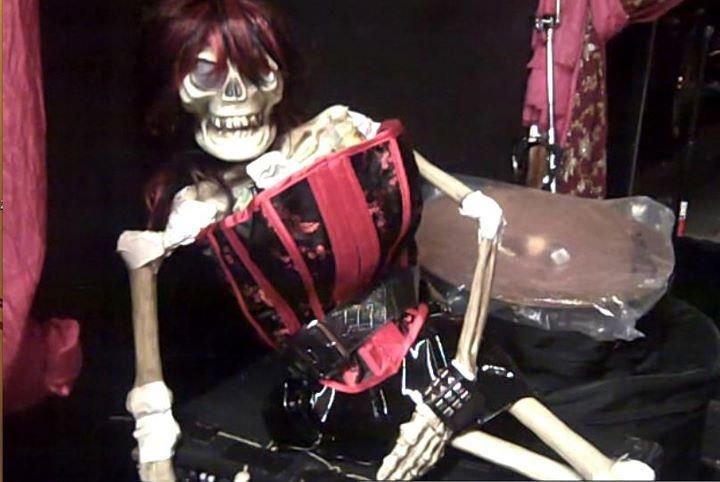 Bricklayer Bosh was looking for another drummer after having once again suffered the Spinal Tap curse. Salacious and unconfirmed rumors involving a chandelier, 20 piranha, duct tape, and 9-inch stiletto heels, circulated rampantly around the San Diego music scene.
Unfortunately, the Curse was fulfilled during Día de los Muertos, Bonesy's favorite holiday. The trio retreated to their favorite graveyard to treat with the spirits and lament the woes of the band, doomed in its infancy (there was a lot of booze needed for both).
The Veil between the worlds of the living and the departed was already thin due to the holiday, and the reveling and mourning of the band rekindled an ancient passion from beyond the grave. Tatum Elvyra Korg had been resting in the graveyard since time immemorial, having starved herself to death for a career as a supermodel/musician/perky female lawyer. With the wisdom of the dead, she realized the untold potential of this hapless group of musical misfits could launch her comeback from both obscurity and the grave. As she clawed her way through six feet of grave dirt with her perfectly manicured French-tip nails (she had a verygood mortician), she realized her spirit was forever bound to Bricklayer Bosh (until she could release her solo album).
Originally cast as a tableaux vivant for an upcoming Bricklayer video, Tatum seized the opportunity to showcase her musical abilities. Her outrageous persona and X-rated humor gave her the shoe-in.
Debbie Drowner - Electric Guitar; Vocals; VJ