2008-2009 Open Mics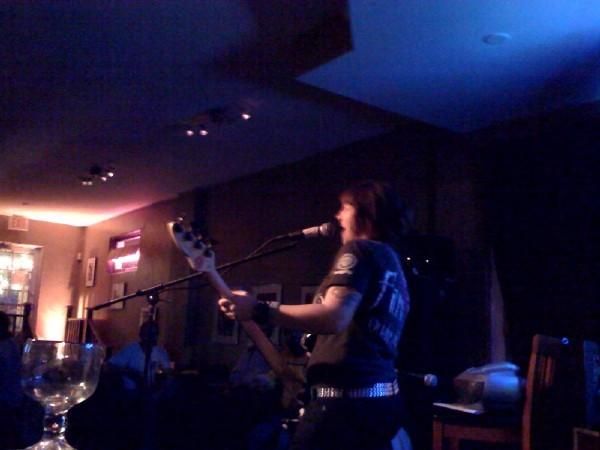 "I saw you coming up on stage with a stereo, a bass, and an Oingo Boingo t-shirt and thought to myself, 'This can be nothing but amazing.' Not only were my expectations met, but totally exceeded." -Mike, open mic host, South Park Bar and Grill, 2008.
2010 For-the-Hell-of-It Demo Review Experiment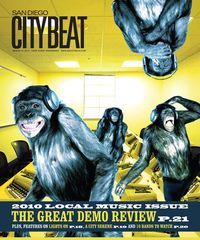 (Image froonearth.com) 
San Diego CityBeat
March 10, 2010
2010 Local Music Issue
Bricklayer Bosh
4 Song Demo
Pretty much what happens when the seemingly innocent girl from your church's youth group decides she wants to rebel and slut it up a bit. Not that there's anything wrong with that, but when that includes making generic songs with trite lyrics sung in a faux-punk seductress voice that comes across more like a poor man's Gwen Stefani, then, I'm begging you, go back to Jesus or just work at Hot Topic or something. MS/bricklayerbosh.
—Seth Combs
(Haters gonna hate)
December 2010: Bosh Interviewed by San Diego Punk
Podcast #4: The Women of Punk
http://sandiegopunk.com/feed/podcast/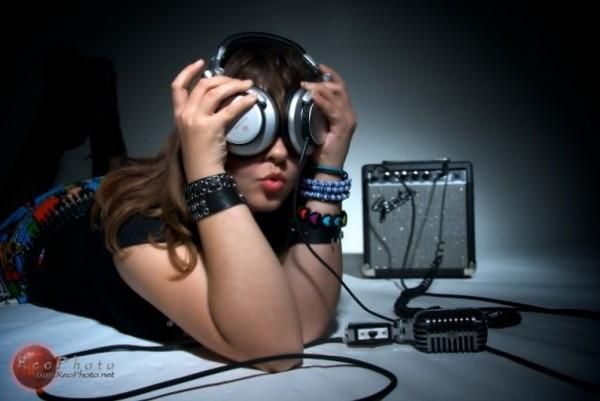 Bosh Bonesy & Sneaky Scott performing with Adriana Smith, The Rocket Queen!