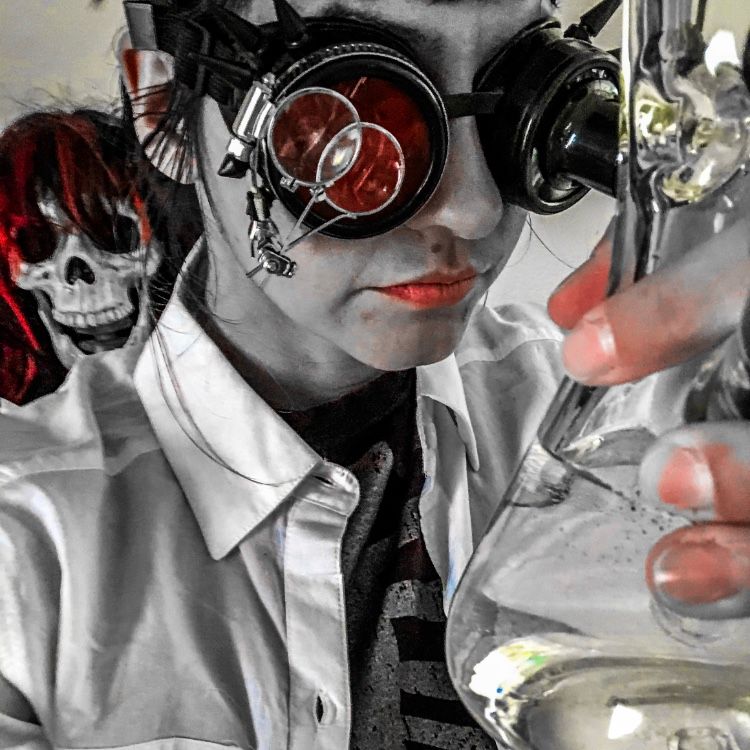 The Return of Bricklayer Bosh
After their mysterious reanimation from the 2014 SPOOKScentral explosion, Bosh Bonesy and Tatum Elvyra are back with their industrial/ dance transmission, CURSEBREAKER. 
CURSEBREAKER (2021) explores a dark journey from internal death to external resurrection.
Bosh Bonesy and Tatum Elvyra are also collaborating with Doktor Zayus in a new project, Laboratory Experiments.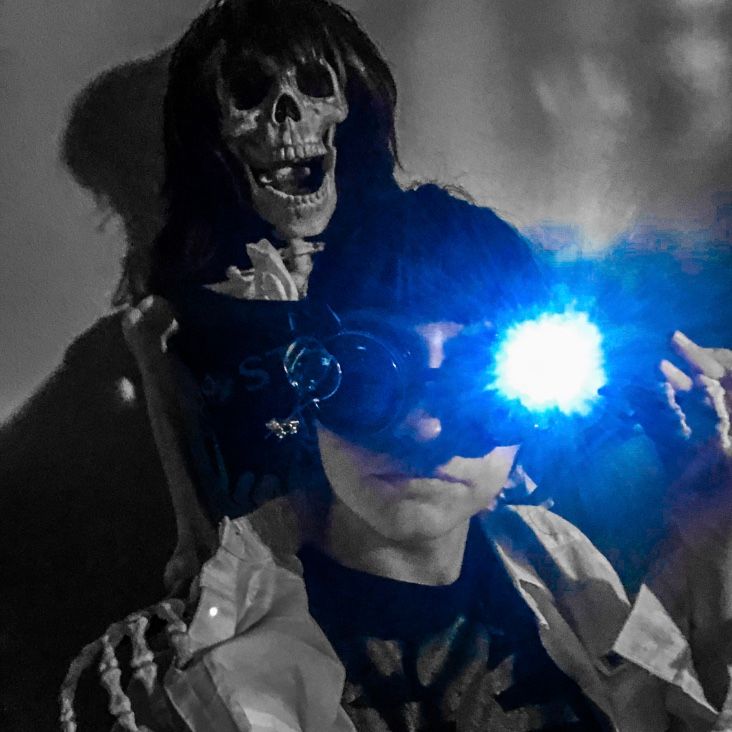 About Bricklayer Bosh
Bricklayer Bosh is a Halloween Electro-Punk band that haunted San Diego, California from 2011-2014. In addition to hosting Fright Nights and throwing Twinkies at people, Bricklayer Bosh wrote the theme song for an (unreleased) zombie vlog and appeared on multiple independent soundtracks and compilations, the most recent being the Horror-Punks tribute to George A. Romero in 2017, They're Coming To Get You Barbara, and The award-winning Electric Cycle Racing League (2022) by James M. Storm.
Bassist and vocalist, Bosh Bonesy, hosted a performance of The Doomsday Dollies Burlesque and appeared in an issue of SV Bell's Realms of Fear comic book. Bricklayer Bosh played an intermission performance for the San Diego Derby Dolls and also opened for My Life With The Thrill Kill Kult and Orgy before personal emergencies caused a hiatus, referred to as the SPOOKScentral Explosion of 2014. Bricklayer Bosh celebrated one month at #1 on ReverbNation's Punk Chart for San Diego, California on 20 May, 2014.
Bosh Bonesy, and former guitarist, Sneaky Scott, are also previous members of Ghost In The Graveyard, a punk band fronted by Adriana Smith, a.k.a. The Rocket Queen of Guns N' Roses fame.