Greetings, Boils and Ghouls! Welcome to SPOOKSletter3000 #2!
From our Madman producer and director of our Bricklayer Bosh Theme video comes his new film, The Electric Cycle Racing League (2022)!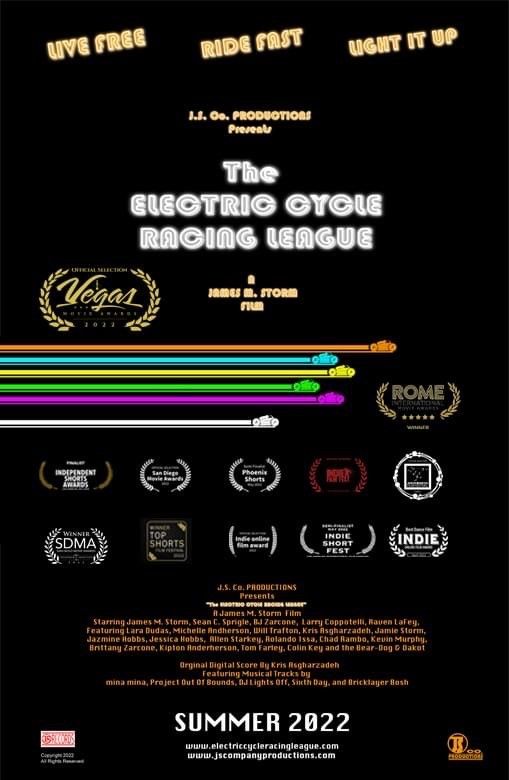 His new movie has been getting much attention and winning multiple awards at film festivals - and Bricklayer Bosh has TWO songs on the soundtrack! (Alright! and Smother Me With A Pillow While i Sink Into My Dark Abyss, Baby. from our Rise, HWhores, Rise! EP)
At the Rome International Movie Awards alone, The Electric Cycle Racing League has won awards for Best Actor, Best Director, Best Cinematography, Best Producer, Best Sci-Fi Film, Best Supporting Actor, Best Trailer, Best VFX, a Special Recognition for Assistant Director, and Best Ensamble - which also includes Bosh Bonesy! - Thank you, James!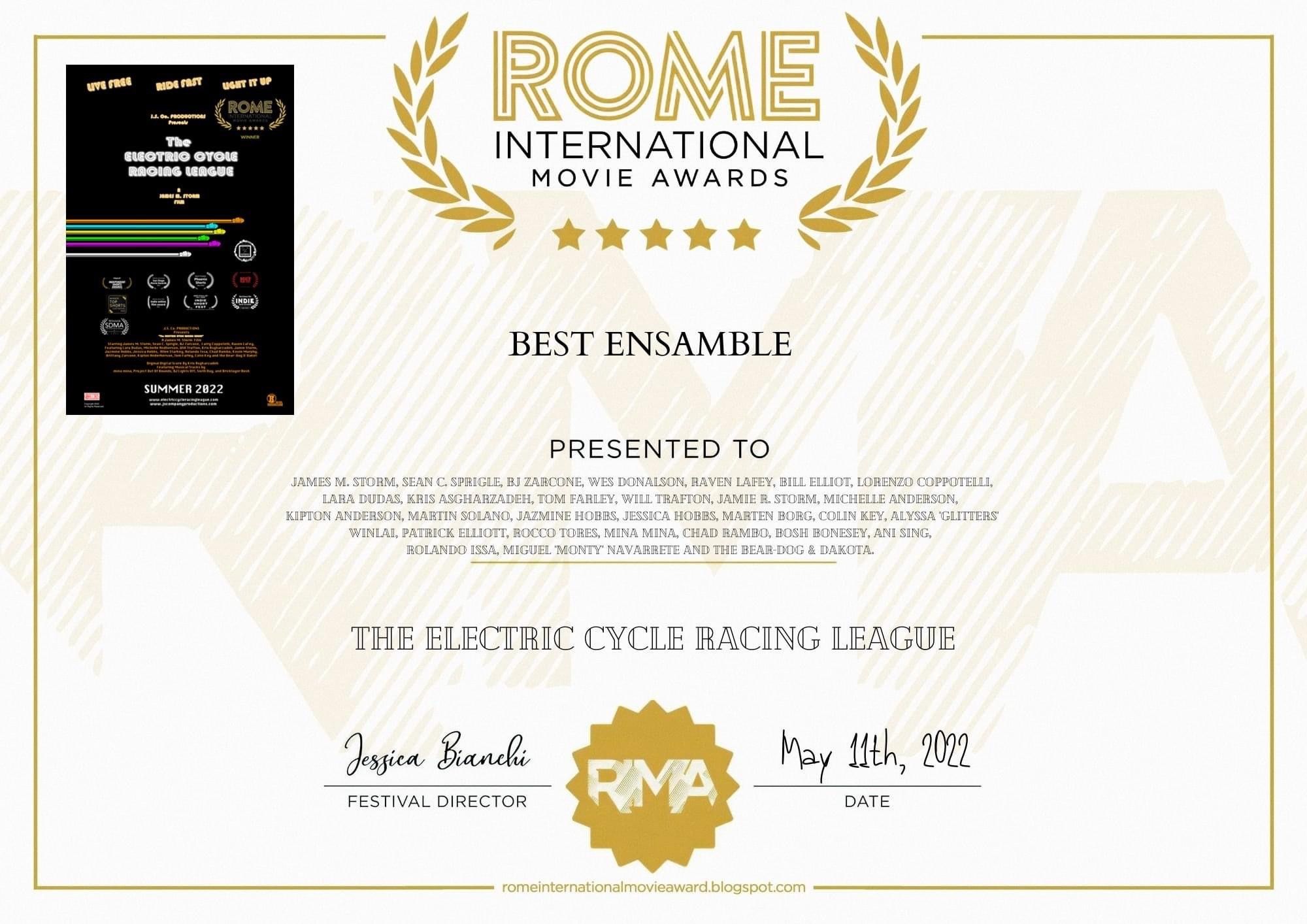 Coming Summer 2022, here is the synopsis from the film's website:
Artist/ Filmmaker James M. Storm and his misfit crew of guerilla filmmakers embark on a five-year journey to create the world's first Electric Cycle Racing League.  Witness the struggle from the humble beginnings of a short film to the creation of the all-electric, dueling street racers.  Laser blasters and midnight deep fog stand-offs are only the beginning in this action packed documentary of electric power, speed, light, and sound.  Get ready, this is not your typical gang of underground street racers.
To learn more, visit the official website at Electric Cycle Racing League – J.S. Co. Productions
Be sure to also watch The Electric Cycle. Released in 2015, you'll find Bricklayer Bosh on this soundtrack as well!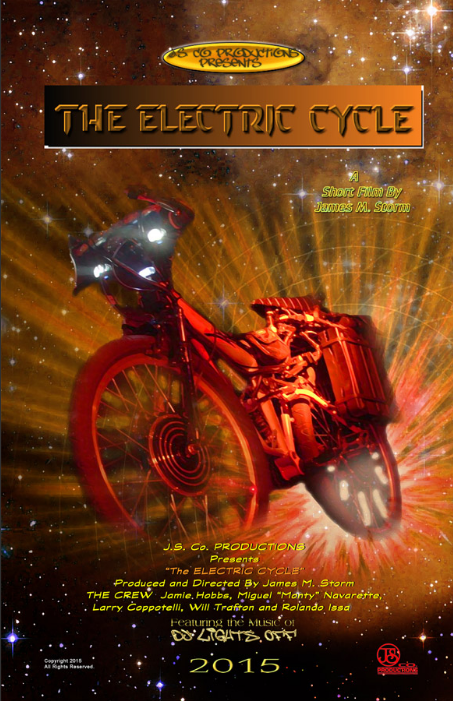 Scare you soon, fiends! BWAHAHAHAHAHA!!!!!